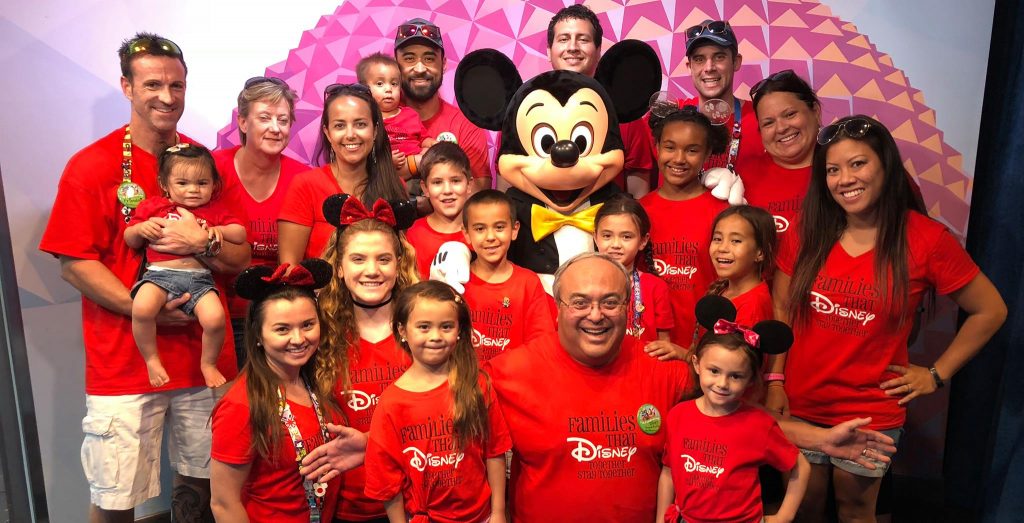 Favorite Grampy Travels believes that making memories with your family and friends is important.
Welcome to Favorite Grampy Travels! We are honored you have taken the time to visit and get to know who we are. We look forward to helping your family make MAGICAL memories to last a lifetime!
When I was young, we didn't always have much. My dad (Favorite Grampy) instilled in us the importance of memories over material things. My parents made sure we always had family time together whether it was a picnic at the park or visiting the grandparents. No matter what, they intentionally filled our childhood with wonderful memories!
Our Story
Fast forward 30 years and I'm married with 4 children of my own. The same values my parents instilled in me, we are trying our best to teach our children. Less STUFF and more MEMORIES. This is why we started Favorite Grampy Travels. Our passion is to help other families take adventures together and build a foundation of priceless memories to cherish. Traveling together is an amazing way to make memories as a family. It's an adventure you won't soon forget!
Disney Memoires
My love for Disney started as a child. In the 1990's my dad started working for the Walt Disney Company as a manager of the local stores. He would receive free tickets to the parks and discounted hotel stays. The six of us would pile into the beat-up station wagon and drive 14 hours through the night to Walt Disney World! We would have Poptarts for breakfast and pack PB&J sandwiches for lunch. It didn't matter to us kids because, well, we got to see Cinderella Castle!
Now, we drive our own kids down to Disney World every 6-8 weeks to stay on top of all the latest news, food reviews and attractions. With so many exciting things happening at Walt Disney World like Star Wars: Galaxy's Edge, Toy Story Land, Tron Lightcycle Power Run, the Skyliner, Mickey's Runaway Railway, the 50th birthday celebration, there is always something new to experience!
Our Team
Our hand picked, Disney Travel Planners at Favorite Grampy Travels all have a deep love for Disney. They travel multiple times a year to Disney World, Disneyland, Adventures by Disney or take a Disney cruise. They are excited to share their Disney experiences and knowledge with you and your family!
Besides Disney vacations, we are also happy to book various trips all over the world! We partner with many popular travel destinations including Universal Studios, Sandals, Beaches, Royal Caribbean Cruise Line, Norwegian Cruise Line, Princess Cruises, Atlantis and so much more.
Contact us today to get your family's adventure started!