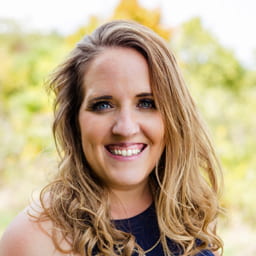 Specialty Destinations
Disney, Universal
---
About Me
Hey, Everyone! I'm Kirsten! I was born and raised in Pittsburgh, Pennsylvania and grew up going to Disney World every few years. That magic seeped into my blood and now I am a full-fledged Disney fanatic! My husband and two children, Noah and Lilliana, have inherited my Disney passion and now we travel to Disney World many times each year! I also love to take part in RunDisney events, including virtual races and especially Princess Half Marathon weekend! There is just something about dressing up and running through the castle that makes running not so awful.
While I specialize in Disney vacations to give you and your travel family the absolutely most magical vacation, I also love booking other destinations! I can help you plan a relaxing tropical vacation, an all-inclusive cruise, or just a weekend away to unwind. I am here to help you every step of the way, as much or as little as you need me!
Certifications
College of Disney Knowledge
Universal Orlando Resort Specialist
Royal Caribbean University, Bachelor of Adventure
Antigua & Barbuda Specialist
AMResorts Specialist
US Virgin Islands Destination Specialist
Bahamas Specialist
Jamaica Travel Specialist
Marriott Hotel Sales Specialist
My Favorites
Favorite Disney Destination – Absolutely Walt Disney World! The memories I have made with my family throughout the years and the memories yet to come make this my favorite vacation destination!
Favorite Disney Park – Nothing beats walking down Main Street to Cinderella's Castle in the Magic Kingdom!
Favorite Disney Ride – Flight of Passage and Soarin'
Favorite Disney Parade – Mickey's Very Merry Christmas Parade takes parades to another level!
Favorite Disney Snack – ALLLLL of the cupcakes
Favorite Disney Character – Tigger! I've loved him since I was a baby and own WAY too many stuffed plush Tiggers.
Favorite Disney Restaurant – Topolino's Terrace, especially for breakfast!