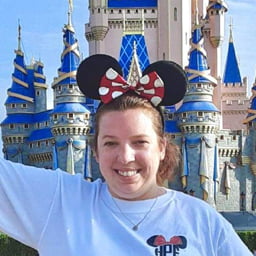 Specialty Destinations
Disney, Universal, Key West FL, Mexico, New England
---
About Me
Hi there! I'm Heather and I live in New Hampshire with my Husband, 3 boys and of course, 2 dogs!
I grew up traveling to Disney with my dad once a year and I was hooked from the start. Now that I am older, I still love traveling to Disney (I even did my first solo trip last year!) but now my husband and I also enjoy getaways to Key West, FL and all over New England.
With every reservation I make, whether it is a dream family vacation or a business trip, I want my clients to know that they will get all the attention and detail to ensure that their trip is exactly what THEY want. So, where would YOU like to go next?!
Certifications
College of Disney Knowledge
Universal Orlando Resort Specialist
Universal Studios Hollywood Specialist
My Favorites
Favorite Disney Park – Magic Kingdom! That is where I feel the most magic. I always start and end my trips there!
Favorite Disney Ride – Flight of Passage and Test Track
Favorite Disney Snack – ANYTHING MICKEY SHAPED! and churros!
Favorite Adult Vacation – Key West
Favorite Family Vacation – Camping in New England in the summer or escaping the winter and heading to an all inclusive resort somewhere warm!