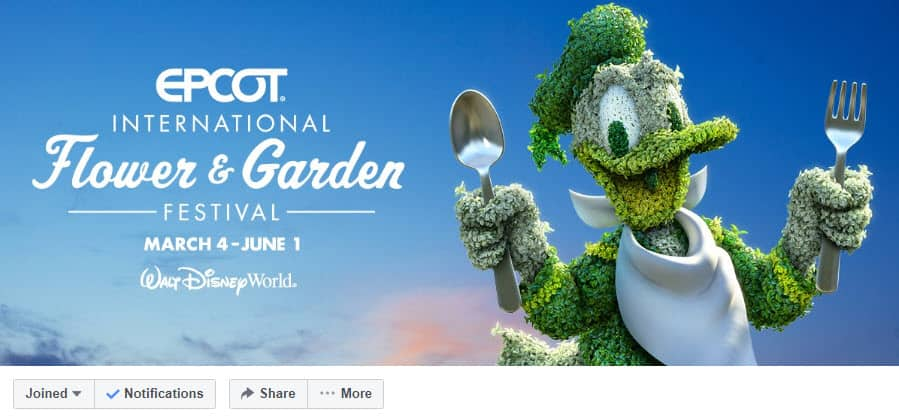 Join Our Awesome Disney Facebook Group
We are a great Facebook group.
This message is only visible to site admins
Problem displaying Facebook posts. Backup cache in use.
Error: Invalid OAuth access token.
Type: OAuthException
Nikki Hendrix
7 months ago
🎉NEW GIVE AWAY! 🎉 Welcome to our 70 new Framily members! Let's celebrate by giving away a Disney backpack! 👩‍🦱👨👴👳‍♂️👨‍🦲👵👩🧔🧕👱‍♀️

✨ "But how can I win❓" Simple! ✨

🎒 EARN 1 ENTRY by loving this post

🎒 EARN 1 ENTRY by letting us know which bag you would like to take to Walt Disney World

🎒 BONUS APPRECIATION for sharing!

Please also follow us at Favorite Grampy Travels on Instagram and Facebook.

✔️Don't forget to check the notifications box for our group so you will know if you are the winner! 👍 Would love for you to share this group with other Disney fans too!

🍀 We will be drawing one lucky winner across Facebook, Instagram on Wednesday 2/26/20 around 10pm EST. Prize can be shipped within the US.

This promotion is in no way sponsored, endorsed or administered by, or associated with, Facebook or Instagram. Winner must reside in the continental U.S.

Leanne Claire Little,

Laura Stanley,

Gary Oliver,

Khadija Malik,

Jessica Stone,

Peggy Elfers,

Heather Porter,

Sandra Parker,

Tara McShane Staley,

Gabrielle Doppenberg,

Ann Smith,

Jodi Joe,

Emily Cheatham,

Rachelle Marie McKnight,

Maggie Mae,

Melissa Duck,

Karina Salas,

Kathryne King,

Laura Sellers Donovan,

Thi Lam,

Vanessa McNeely,

Jamie Mason,

Maci DeArmond,

Amber Newsome Forrester,

Jessie Ray,

Sarah Noonan Davis,

Lynda Bare Gray,

Krista Belanger Nelson,

Anna Marie Lloyd,

Vernessa Darlene Macias,

Peyton Ruttinger,

Danielle Sader,

Sheri Stinson,

Kristin M Hurd,

Georgette Head,

Jessandsam Mckinzie,

Kristi Nourse,

Nicholas Anthony Deason,

Jamie Gutierrez,

Cara Doherty,

Patti Del Pielago,

Michelle Keyser McFarlane,

Kathryn Hodgetts,

Shirelle Wildman-tutt,

Sandra Nargi,

Lauren Robson,

Marissa Verdon,

Myriam Ohana,

Kelly Gregg,

Pam Brewster,

Megan Lahde,

Jessica Lawrence,

Hopeful Snowbunny,

Shelli Shelton,

Lacee Davis,

Virginia Tyrone Yozwiak,

Kelly Gyselman,

Adventures That ROCK,

Corrie Foutz,

Charlene Ferguson,

Ginger Simpson,

Kim Atkinson,

Nikko LaSpiel Nash,

Tika Rose Cressman,

Kimberly Thigpen,

Kathleen Ryan,

Hanna Kester,

Terry Bowlby D'Avella,

Dawn Murray ... See MoreSee Less
I would love either of the Mickey ones!
I'd love to take bag number 2 please 💗
Number 2 would be so adorable to take to DW!
I personally love number two, but I know my boys would love number 4 and so I would love to carry around number 4, when we are at Disney in Aug!! Thank you!
I love 2 but my little ones would like 4
#2 is my style! It would be perfect for my April trip.
Number 2- the perfect autograph bag
Sharing is caring!