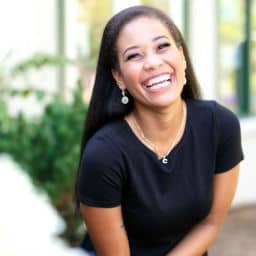 ---
About Me
Hi, my name is Cydney! If you want to go on a magical vacation with your loved ones but don't know where to start, I am the gal for you! I have grown up going to Disney and have been at least once a year for the last 22 years!
As someone who grew up on Disney, there was no doubt in my mind that was something I just knew I had to share with others. In 2017, when I did my Disney College Program, my love for the magic just grew. Sure, I was working for the mouse which is great in itself, but I loved being able to make magical moments for the thousands of guests that came through the Magic Kingdom.
When I moved back home from sunny Florida, I knew I had to go back! I hold a Bachelor's Degree in Tourism and Events Management, so I started my two year plan to figure out how to be able to plan the magic from home! From 2018-2020 I went to Disney World nine times to be able to gather as much information and tips and tricks as humanly possible, and now here I am!
When you book a vacation with me, you can be sure that you will be able to fully enjoy the Disney experience! Through my time as a Cast Member and my years of Disney Vacations both solo and in groups of varying sizes, I am confident in my abilities to give my clients the advice and help they need to make decisions that will be right for them and their vacation!
Certifications
College of Disney Knowledge
Universal Orlando Resort Specialist
My Favorites
Favorite Disney Restaurant – 1900 Park Fare … the atmosphere and the food are unmatched!
Favorite Disney Park – Magic Kingdom … that is where I spent my college program so it will always hold a special place in my heart.
Favorite Disney Attraction – Kilimanjaro Safari
Favorite Disney Snack – Turkey legs!
Favorite Disney Character – Princess Tiana. She can do no wrong and is such a great role model for young girls.
Favorite Adult Vacation Spot – Bermuda. It is such a small island but there is so much to do and experience! The pink sand beaches are one of the most beautiful places in the world.
Favorite Family Vacation Spot – Walt Disney World
Favorite Adventure Experience – A cruise. There is so much to do on and off the ship for everyone of all ages.