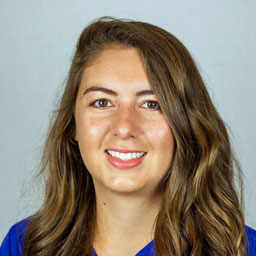 Specialty Destinations
Cruises, Universal, Hawaii, All-Inclusives
---
About Me
Hi! I'm Ashley! I live in Northern Virginia with my husband and son, Parker. I believe in "vacations" and my husband believes in "trips," so we split our holidays relaxing on beaches and exploring new adventures. I became a travel agent because I wanted to help people get the absolute MOST out of their time and money while on vacation.
If you are interested in Cruising, you've come to the right place! Many of my life milestones have been on a cruise. I got engaged on a cruise, honeymooned on a cruise, and found out we were pregnant on a cruise! I have visited over 20 cruise ports and know most ships like the back of my hand. Every Cruise Line, Ship, and Itinerary is unique, and I am here to find the right fit for you!
My family also LOVES Universal Studios, Hawaii, and All-Inclusive Resorts. I would be thrilled to help plan your perfect trip. Let me take away the stress of planning so that you can fully enjoy your vacation!
Certifications
College of Disney Knowledge
Universal Orlando Resort Specialist
Universal Studios Hollywood Specialist
Royal Caribbean University, Master of Adventure
My Favorites
Favorite Cruise Line – Royal Caribbean (Oasis Class)… the ship is an adventure in itself
Favorite Cruise Port – Aruba… the beaches are fantastic and there are so many water sports
Things you love about Universal – The parks never seem too crowded, Harry Potter land is fun for the whole family, and it is so easy to park hop via Hogwarts Express!
Favorite Universal Ride – The Mummy
Favorite Universal Attraction – Men in Black
Favorite Universal Snack – FROZEN butter beer… it's the best one!
Favorite Relaxation Destination – Hawaii
Favorite Winter Destination – Anywhere in the Caribbean. There is nothing better than being warm in the winter!